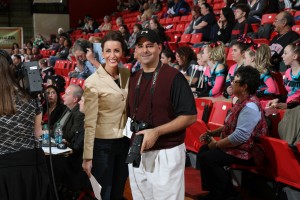 Welcome to Paneech.com. I will do my very best to keep this site fresh, entertaining, and "unpredictable".
The strength of Paneech.com will be a forum to predict the outcomes of future sporting events. Do not mistake this site for a gambling page. I will not take credit card numbers as this is all in fun. Say something in reply to a prediction I make, differ with me, agree with me, but tell me why! I will give you reasons why I support a decision and expect the same in return from you, my readers.
This website will concentrate on sports. If you are a soccer fan, find a different place to go. I will cover Boxing, MMA, Wrestling, Football, Baseball, Hockey, and Basketball regularly. I will also throw in the occasional Golf, Tennis, and NASCAR post.
Feel free to send a comment anytime. Please suggest sporting events you would like to be predicted! Thanks so much for checking out my site and I hope you will return frequently.
2 Responses to "About Paneech.com"