Archive for September, 2009
Lenny Wicks was the toughest YSU football player I have had to interview.  He lives a very structured life and doesn't have much spare time with football, classes, and a kid.  His time is limited but his effort on the field is limitless.  Lenny knows that something special is brewing in Youngstown these days and can't wait for everyone to take notice of what a special bunch these 2009 Penguins really are.
Paneech: Talk about the injury that forced you to miss the first couple of games this season.
Wicks: In the Spring game, one of the defensive linemen fell on my leg and broke my fibula and dislocated my ankle and tore tendons in my ankle.  I couldn't walk for about four months. 
Paneech: Any lingering effects from the injury?
Wicks:  I'm back up there.  It gets a little sore sometimes, but I'm good.
Paneech: Why YSU?
Wicks: Coming out of high school, I thought I was real big, but, I guess I really wasn't.  I actually walked on here, I didn't get a scholarship.  I walked on here because my brother  [Eric Wicks] told me this would be a good place for me to go.  he told me that they win games up here and that if I worked hard, I could be a part of that.
Paneech: Speaking of your brother Eric who had some great years at West Virginia, what would happen if you each got to cover Ochocinco for ten plays?
Wicks: Lock Down! (laughs)  Me and my big bro?  That would be alot of fun.
Paneech: What was your reason for choosing criminal justice as a major?
Wicks: When I first got here my grades were very bad.  I was an education major and wasn't doing very well.  Then my advisor was asking me what my interests were and after she coached me up,  we settled on criminal justice for a major.  It's been going real good and I find it interesting.
Paneech: With you returning, Crispin [Fernandez] coming back and Mychal Savage healthy, how good can this defense be?
Wicks: I don't think there is a limit on how good we can be.  As long as we work together, we have the talent to be extremely good.  I can't set a limit on how good we can be.  In our first couple of games we haven't even seen how good we can be.  We are not playing as good as we can yet.  As soon as everything clicks, watch out!
Paneech: What have you learned about this team so far in 2009?
Wicks: We have alot of leadership on this team.  We have alot of people that want to win.  The younger guys are willing to follow the leaders and we don't have too many big egos like we did in the past.  We have alot of leadership and alot of guys that are on board so we can be the best we can possibly be.
Paneech: Being one of 12 seniors, how much stress is there on you to do all of the right things?
Wicks: I don't see it as stress because I want to do the right things.  I want to get done with school, I want to be a good example for the people under me, so I don't really see it as stress, but rather what I should be doing, so that's what I am going to do.
Paneech: Talk about being a parent, practicing, and attending classes during the week.
Wicks: (laughs) Why do people always ask me that same question?  It's regular to me.  I had my daughter when I was in twelfth grade so it's very regular to me.  I don't know anything else.
One Word Answers
Favorite Meal Of The Day?  Breakfast, although I never get to eat it.
Best Class You Ever Took At YSU?  Weightlifting
Favorite NFL Player And Team?  Bob Sanders, but my team is the Steelers.
Nicest Thing Anyone Ever Did For You?  Still waiting for that.
Favorite TV Show?  Fresh Prince.
Best Video Gaming System Of All-Time?  I don't play video games.
Favorite Vegetable?  Broccoli.
Favorite NBA Team?  I like players.  Kobe, LeBron and D Wade.
WWE or MMA?  MMA.
Favorite Dessert?  Brownies and ice cream.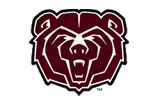 The Youngstown State University Penguins (3-1) are just starting to scrape the surface of how good they can become this season.  The defense pitched a 28-0 shutout at Indiana State last week and the offense (especially the seniors) played when they had to.  Next up on the Penguin agenda is Missouri State (2-2).
Missouri State has lost to a couple of great teams.  The Bears lost at Arkansas in their opener by the score of 48-10.  They then won two in a row with victories over UT Martin (24-14) and Murray State (35-10).  Last week MSU lost to powerhouse Northern Iowa, 35-7. 
Missouri State has a weapon and a half in TE Clay Harbor.  The 6'4″, 243 lb. senior is an All-American.  YSU Coach Jon Heacock commented on Harbor saying, "Their tight end [Harbor] is a really special athlete.  He blocks like a tight end but runs like a wideout".   In the Bears four games, Harbor has 16 catches for 149 yards.  Dual-threat QB Cody Kirby has thrown to 13 different receivers this season.  "With their QB [Kirby], a play is never dead.  You have to maintain coverage and contain or he can beat you", said Heacock of Kirby.
Missouri State LB Antoine Wilkinson is the heart of a 3-4 defense that likes to blitz.  The other three linebackers employed in the scheme (Adam Beauchamp, Terian Washington, and Michael Keck) seem to be anywhere Wilkinson isn't.  Heacock compared the 30 front to that of Southern Illinois and said it is a complicated defense to face because of the many looks a team can show.
YSU enters the game on a three-win roll.  Three of the next four games are at home and the schedule has been set up beautifully to assist the Penguins inexperience issues as well as getting healthy.  Defensive standouts Crispin Fernandez, Lenny Wicks, and Sir Demarco Bledsoe have not started a game together yet this season.  All three will start against the Bears this week.  If the defense can play like they did last week with their best unit on the field, it could be a very long day for Missouri State's offense.
Senior TB Dana Brown (pictured) spoke about the offense coming out ready this week.  "We have had a tendency to come out flat.  We need to work on that this week.  This is a must-win game for them because they already have a conference loss.  We expect them to play their A-game with their backs against the wall, so we have to be ready."
Youngstown State is 6-0 at home against Missouri State and have scored 30 points in five of the six wins.  The Bears won last year 42-28 in Springfield.  Missouri State Head Coach Terry Allen has a career record of 109-82 and will surely have his team ready on Saturday.
Kickoff is set for 6 p.m. and the game will be played under cloudy skies with a good chance of rain and temperatures expected to dip into the low 50's.
Penguin Notes
Stephen Blose missed two field goals against Indiana State.  Coach Heacock said, "You can't start messing with mechanics of kickers and punters.  He just missed both tries and kicked the ball right where he was aiming."

Sir Demarco Bledsoe leads Youngstown State with 24 unassisted tackles and played only sparingly last week.

Punter Ben Nowicki had a 67-yard punt last week, a career best.

YSU has not lost a fumble yet this season.

Dominique Barnes is the last Penguin to return a kickoff for a touchdown.  Barnes accomplished the fete in 2007 against Missouri State.
Mychal Savage has been in the national spotlight and has tasted the worst of times during his Youngstown State football career.  In 2007, Savage was named to the first team of the All-Missouri Valley Conference as he racked up 43 tackles (five for loss), five sacks, and three hurries.  Savage also received All-American accolades in his magical 2007 season.  In 2008, he was hurt in the Ohio State game and missed the rest of the season after undergoing surgery.  A medical redshirt opened the door for Savage to return to the trenches. 
Having watched this guy play, believe me when I tell you even if he is not making the tackle, he is disrupting the flow of a play in some way.  The most impressive thing about Savage is that he does not take plays off.  He is a leader both on and off the field, and I recently had the privelage of talking with him.
Paneech: Explain what it felt like to miss the 2008 season and watch your team suffer without you.
Savage: It was tough to watch.  Anytime I have ever had to watch, it is tough because I always want to be a part of it.  The biggest hurt from last year was watching and not being able to do anything about it. 
Paneech: Are there any lingering effects from the injury or are you playing at 100% right now?
Savage: I am going one hundred plus right now.  I'm ready to go!
Paneech: Comment on why it feels like this can shape up to be a special year.
Savage: I think the chemistry builds up every week.  As far as the defense goes, I feel we have the opportunity to do something spectacular.  The whole team itself can be absolutely fantastic and off of the charts.  If we do what we have to do I don't think there is any other team, besides us, who can stop us. 
Paneech: Being one of 12 seniors, how do the underclassmen respond to you?
Savage: I guess they respond fairly well.  We have not had too many issues with the younger kids, I think they do a good job following everyone else.  I feel like the kids that have been here a little longer have a decent amount of respect for all of the seniors that have been here and that makes it easier.
Paneech: Tell me the differences between Youngstown and New York.
Savage: New York's a lot bigger (laughs).  New York is more culture dependant on where you go and that is pretty much the major difference.
Paneech: What is it like going to a military academy and how did you end up there at Hargrave?
Savage: I wasn't really scouted very highly out of high school, so I thought Hargrave gave me the best chance of getting more football exposure.  To this day, I still don't know how I ended up at Hargrave on August 13th pulling into that campus and checking in with Sgt. Major Payne.
Paneech: You are majoring in biology.  How did you pick Biology as a major?
Savage: It's going well and I am almost done with my classes.  I picked Biology because I have always been fascinated with science and getting to know how different things worked.  Biology has led me to learn more about living things and how they work.
Paneech: What have you learned about yourself since arriving in Youngstown?
Savage: I've learned about myself.  I have learned that I can pretty much give myself up to anybody that needs my help.  If someone asks for help, and I see they actually need it, I will do all I can to help that person.
Paneech: Have you worn #96 since high school?  Why #96?
Savage: It's been my number since I got to Youngstown.  I wore #74 and #73 in high school and #68 at Hargrave.  When I got here, #73 was taken, I didn't really care for #74 anymore, and #96 was open so I chose it.
Paneech: Who is your favorite NFL team and player?
Savage: Julius Peppers is my favorite athlete and my favorite team is the New York Jets.
Paneech: When can we expect this year's YSU team to be ranked in the Top-25?
Savage: Soon.
One Word Answers
Favorite NBA Team?  New York Knicks.
Toppings You Get On A Pizza?  Pepperoni and Sausage.
Favorite Video Game Of All-Time?  Metal Gear Solid.
Worst Class Taken At YSU?  Plant Diversity.
Favorite Season?  Winter.
Best Friend On The Team:  Lenny Wicks  (Wicks was standing next to Savage when he answered).
Was It Funner To Dissect A Frog or a Fetal Pig?  Fetal Pig.
Biggest Regret In Life?  Diving to the ground at Ohio State.
Dream Car: A fast one!
Favorite Area Restaurant: Belleria Pizza in Struthers.
Youngstown State University's offensive unit was flat in the first three quarters, but the defense played outstanding for all four as the Penguins (3-1) got by a pesky Indiana State (0-5) team 28-0 in Terre Haute on Saturday.  YSU pushed the Indiana State losing streak to 31 games in a row, third longest streak in the country.
The Penguins got on the board in the first quarter when Brandon Summers found Dominique Barnes for a 36-yard touchdown.  Summers also hit Donald Jones for a 13-yard completion within the initial scoring drive.  Stephen Blose connected on the first of four extra points to give YSU a 7-0 lead.
Not much else happened in the first half until the Penguins marched 67 yards to the Sycamores 17.  With 2.4 seconds left in the half, Blose came out to attempt a field goal.  Indiana State employed the 'ice the kicker' strategy successfully as Blose missed the chip shot to the left keeping the score 7-0 at halftime.
In the third quarter, sophomore Randy Louis picked off an Indiana State pass at the Sycamores 30-yard line.  An apparent touchdown was nullified when Donald Jones was called for interference in the end zone.  Blose came back out for redemption but missed a 43-yard attempt keeping the score at 7-0.
The Penguins first possession of the fourth quarter yielded points.  Kevin Smith capped a 75-yard drive with his 21-yard touchdown dash.  Summers completed five passes on the drive which gave YSU a 14-0 lead.
The next series featured zero passing yards until Summers used a play-action pass to Aaron Pitts for a 1-yard TD.  The drive, which started at YSU's own 38, showcased the versatility of three running backs.  Smith, Jabari Scott, and Dana Brown ran YSU from their own 38 to the ISU one.  Pitts' TD reception pushed the Penguin lead to 21-0.
On Indiana State's next series, Na'eem Outler picked off a Travis Johnson pass and returned the interception 37 yards to extend the Penguin lead to 28-0.  It was the second straight game that YSU scored on an interception.
Summers finished the game 21-33 for 194 yards with two TD's and a pick.  He also rushed for 11 yards.  Kevin Smith led the way on the ground with 16 carries for 78 yards.  Barnes finished the game with 7 catches good for 86 yards and a TD. 
Youngstown State returns home for a game with Missouri State Saturday.  Kickoff is set for 6 p.m. at Stambaugh Stadium.
A press conference to be held at the New York Giants practice facility in East Rutherford, N.J. on Tuesday will confirm that Kelly Pavlik and Paul Williams will finally meet up to sign the deal that will see them face off on December 5th.  The fight will be held at Atlantic City's Boardwalk Hotel. 
The fight was originally scheduled to take place on October 3 but Pavlik backed out days before a press conference in August to promote the fight with a severe staph infection.  Since then, Pavlik has been careful with the injury, sporting a splint, and undergoing IV drips to heal the bad hand.  Obviously, the attention has helped the hand as Pavlik will resume running next week. 
The fight will be televised on HBO, something Pavlik seemed adamant about from the time I interviewed him in July.  Tickets will cost $400, $300, $200, $100, and $50 and will go on sale Wednesday, one day after the press conference.  Tickets can be purchased at the Boardwalk Hotel box office or via Ticketmaster.
According to Youngstown Vindicator boxing reporter Joe Scalzo, Jack Loew is thrilled to finally get back at it with Pavlik.  Scalzo quoted Loew in Tuesday's Vindicator as saying, "The last time we took this amount of time off, he came in and fought a left-hander, and knocked him out to win a championship."  Loew was making reference to Pavlik's 9th round TKO of Bronco McKart after a 10-month layoff.
What a horrible year Cleveland Sports fans have had to endure.  The Cavs could have done better.  The Indians started and are ending the season with disgraceful heartless performances.  The Browns are lucky if they win six games this season.  When will it end?  Doesn't matter what team or season, the result for over 50 years has been disappointment. 
I applaud Cleveland fans for hanging in there and staying true to the teams they root for.  However, after attending a recent Indians game with about 25% of the stands at Progressive Field full, I have to wonder when fans will get disgusted enough to either switch teams or just put Cleveland sports as a whole on the back burner.  Again, there are diehards, but Chicago has tasted victory with the Bears, Detroit with the Pistons, Boston with the Patriots and Red Sox, etc… 
Let me start my story with the team that provides the greatest chance of winning something soon – the Cavs.  With the recent addition of Shaq and departure of Ben Wallace one of two things can happen.  1)  Everything will click, no one will be injured, and the Cavs will make a strong showing for an NBA Championship.  OR.. 2) Shaq will only play about half the year putting LeBron James back into the 'I have to do it all myself'  mode, or worse yet, James could get injured.  I still argue that he isn't going anywhere at the end of the season, but watch how that debate rages through the entire season and playoffs and becomes a bigger issue than the Cavs actually winning.
Move to baseball.  Eric Wedge should have been fired on Memorial Day or shortly after.  Wedge's admitted pal and BFF Mark Shapiro stuck his neck out for Wedge to at least be given the end of the season to present his capabilities as a manager.  He has failed to do so.  Shapiro traded Cliff Lee to Philadelphia this season, even though he had another year on his contract, for pitching prospects like Carlos Carrasco (0-2, 9.64 ERA).  Last year CC Sabathia was pushed away instead of being offered a new contract and he didn't do too bad in Milwaukee.  Both guys (Shapiro and Wedge) need to go and a true rebuilding process needs to take place, otherwise expect more Pirate-like boneheaded moves followed up by the financial weeping of a money-hungry front office. 
Question: Brady Quinn or Derek Anderson?   Answer: Neither.   Browns fans are truly some of the most loyal people who follow sports.  The defense looked rather good in the first half against Minnesota in the opener.  In the second half, they looked dismal.  There is no consistency on this team.  They will jump up and win a few games, they always manage to do that much.  The problem at quarterback is not the individuals who play that position.  Quinn OR Anderson will be running for their lives as the line is still weak.  When they do have time, who do they throw to?  Braylon 'drop 'em' Edwards?  Josh 'Wildcat' Cribbs?  They need help at receiver bad.  Cribbs running the Wildcat Offense on Minnesota's two-yard line was comical, for two plays.  Drew Brees would struggle with this team.
Sorry Cleveland fans.  Mad respect for the loyalty to these three franchises, but if the Cavs don't do it this year it's gonna be awhile longer in any sport.
Please comment if you think I am right or wrong, I am anxious to hear what others think about this.
Luke Holko continues to fight and some positive results are finally starting to result.  Luke is pictured here with his parents, Nicole and Chad Holko.  This photo was taken right before the ball hit Luke and started what is now a three week ordeal for this family.  Nicole and Chad have not left Luke's side since the incident happened on September 2. 
Luke was given an EEG to measure brain activity on Tuesday.  The results showed that Luke is in a "locked-in" state, meaning he is trapped in himself right now.  It is not technically a coma anymore.  He can now see and hear but cannot respond or communicate back yet.  Bruising must go down some more before he can be expected to respond normally.  He is also moving his arms and legs without stimulation to trigger voluntary movement.
It is all good news as of this writing.  Luke is no longer in intensive care and will be moved to a rehabilitation facility in Cleveland.
It should be noted that the Holko's are not running around with their hands extended seeking donations.  The extended family and friends have conducted several fundraisers.  Nicole was quoted as saying, "I would hand over every gift, every dollar, every card…everything I have… to have my son vibrant and healthy again."  Chad and Nicole are grateful for the support.
Continued prayer and support to the Holko's through this very difficult time!
Two weeks in the NFL books for 2009 already.  I predicted the Saints to win the Super Bowl three weeks ago, and took a vocal beating from everyone I saw out who read the article.  It was quiet this week.  If Drew Brees stays healthy, he will shatter many NFL records this season.
Here are some stories from other great sites:
Youngstown State University has a pretty good track record against Indiana State University.  The Penguins have won 12 straight against the Sycamores, 17 of 18 in the all-time series, and have never lost in Terre Haute (9-0).  Sounds like a perfect way to open the Missouri Valley Conference schedule, doesn't it?  To see YSU Coach Jon Heacock at the weekly press conference on Monday, you wouldn't know whether YSU was playing Indiana State or Pitt again, a compliment to his 'underestimate nobody in this conference' attitude.
In reality, Indiana State has not been a very productive team in recent years.  Head Coach Trent Miles has a career mark of 0-16.  In fact, the last time Indiana State won a game was on October 21, 2006.  They have 14 consecutive home losses and have played a total of 30 games without a win.
Before writing the Sycamores off, understand that they have all of their skill position players back.  Junior tailbacks Darrius Gates and Antoine Brown have experience.  Heacock said, "One of the tailbacks runs as fast sideways as he does downhill", citing the speed that the Sycamores bring.  They have last year's quarterback playing at receiver now, they have other receivers back who started last year.  The only new guy is Freshman QB Travis Johnson.
Coach Heacock made it clear that his team will not play inferior football or treat this week with a lazy approach.  "From a defensive standpoint, it's really easy.  We will just turn on the film from last year's game and watch their returning tailback run for 120 some yards on us.  It was 21-7 in the first half last year and they were ahead." YSU ultimately won last year's contest 35-21.
Brandon Summers is putting up numbers to indicate that the strong finish YSU had at the end of the 2008 season was no fluke.  Against Northeastern, Summers had three rushing touchdowns unveiling his magnitude as an offensive weapon.  He also is quick to praise the YSU defensive unit as well as his blockers, receivers and backs.  When asked about pass distibution and trying to keep everyone happy, Summers replied, "I try my best [to distribute evenly], I don't want to have any enemies on my side of the ball".   So far he is doing well as Donald Jones has 13 catches, Dominique Barnes has 12, and Aaron Pitts has 7.
I look for the YSU running backs to have a big week.  Although no conference game can be taken lightly, it is nice to have an opponent that is 0 for their last 30 games to tune up the running game.  Kevin Smith should put up 100 yards against a Sycamore defense that has given up 672 rushing yards in four games or roughly 168 yards per game.
The game is set for a 12:05 kickoff in Terre Haute, Indiana at Memorial Stadium.  The forecast is calling for partly cloudy skies and a high temperature of around 79 degrees.
Penguin Notes
The winning team in all three YSU games this season has scored 38 points.  Pitt scored 38 against YSU.  The Penguins put up 38 against Northeastern and Austin Peay.
Junior Andre Elliott is turning into Mr. Momentum for YSU.  Elliott intercepted a pass and returned it for a touchdown against Northeastern.  He also blocked a punt against Austin Peay.
YSU is 9-3 all-time in Missouri Valley Football Conference openers since joining the conference in 1997.
Lenny Wicks should be back to 100% and will strengthen up the YSU secondary.
The last time YSU played a game without a penalty was in 1995 against Indiana State.
The last time YSU scored 50 points was also against Indiana State in 2006.
Certainly you have heard the saying that a picture is worth a thousand words,  but this T-shirt, modeled by Doug Hansen suggests that a picture could be worth a thousand pounds.
At a recent Scrappers game, Craig Antush, the official scorekeeper, ran to the bathroom.  When he got back to the pressbox, he was laughing uncontrollably about the heavy guy he saw in the hallway wearing this T-shirt that said, 'I Beat Anorexia'.  The only other people in the press box on that particular night were myself and Scott Hansen, the scoreboard operator.  We both laughed at the thought.
Two seconds later there was a knock on the press box door, it was the guy with the T-shirt, who turned out to be Scott's nephew!  Good times at Eastwood Field!