Living halfway between Pittsburgh and Cleveland can really suck sometimes.  The Pirates have been down and out for so many year that there are no expectaions anymore.  The Indians recently threw in the towel by trading Mark DeRosa.  The Pirates can't be accused of throwing in the towel, but have sent their big offseason free agent signing, Eric Hinske (above) to the hated Yankees.  Sigh… C'mon football season, get here.
Manny Ramirez is getting his timing back quickly in Albuquerque and is supposed to rejoin the Dodgers Friday.  In his four rehab games between High-A Inland Empire and AAA Albuquerque, Ramirez is 3-8 with a home run. 
In Manny's first rehab game, I got nervous because he went 0-2 against Manny Parra, a recent demotion in Milwaukee.  Seems like everyone is hitting Parra these days, even in the minors. 
My fear that Ramirez may need more time to get ready were squashed by a homer on Sunday and being 1-1 as of this writing on Monday.  I guess after being off for four weeks, his timing would take a couple of games to get back to speed. 
Who loses in LA?  I think Juan Pierre may be the odd man out despite his stellar fill-in work as a starter in Manny's abscence.  Andre Ethier is having too good of a year (14 HR's, 50 RBI)  to bench,  and Matt Kemp is batting .310, so AB's may become scarce for Pierre after Thursday night.
Adding Manny's big stick back into the equation is going to make the Dodgers an offensive juggernaut for the rest of 2009 and well into the playoffs.
The Mahoning Valley Scrappers won the first game in Williamsport against the State College Spikes, 5-4, on Sunday.  The win puts the Scrappers at 7-3.  There are two more games to be played against the Spikes before the Scrappers come home to host the Williamsport Crosscutters on Wednesday.
Jordan Henry started the game with a double for the Scrappers. He would later score on a Greg Folgia RBI single.  Folgia would also score on an RBI groundout from Jason Smit.
The Spikes responded with three runs off of Scrapper starter Marty Popham in the bottom of the first to hold a 3-2 lead.  After both teams scored a run in the sixth to knot the contest at four runs apiece, Mahoning Valley scored in the top of the 7th inning to tae a 5-4 lead.  The go-ahead run was a result of a Smit double who later scored on a Chun Chen clutch RBI single.
Kaimi Mead worked a scoreless two innings to record his first save for the Scrappers.
Those crazy, crazy Browns.  Braylon Edwards steps forward and says he's ok with almost being traded.  Nice humility Brayon, your 17 dropped passes prevented you from being traded, not the overwhelming demands of the Browns.  Here are some great stories from other sites:
Ah.. The Mark Price Bar.  Worst piece of candy I ever sunk my teeth into.  I still remember spitting it everywhere after I tried it.  Here are some good things to sink your teeth into:
In a move that can only signify forfeiture of a season, the Indians traded away Mark DeRosa to St. Louis for a player to be named later.  Anytime a player is traded away to a contender for a player to be named later, it usually signifies the team getting the player later doesn't need him yet because they quit.
Coming off of the heels of a 7-3 loss to the Reds Saturday night, the trade was announced immediately after the game.  Personally, I am suprised this move came before the firing of Eric Wedge.  See if the team can make a move with new any leadership.
DeRosa is batting .270 with 13 HR and 50 RBI in 278 at-bats.  He will be a good fit for St. Louis, probably seeing a bulk of the action at third base. 
So-long Mark, it was nice to have you here for a little while.  You are a versatile player who does what it takes to win. 
For Cleveland, failed closer Chris Perez and a "player to be named later" are coming.  Maybe DeRosa will outhit Albert Pujols and he will be the player we get in return..  haha fat chance.
Way to go… Go Pirates.
My heart goes out to Coach Chris MacKeown, his staff, and the players for Mahoning Valley.  If there were a betting line on this game in Vegas, Wilkes-Barre would have probably been 30 point favorites.  Mahoning Valley played a great game against a great team and came up short in the end, losing 62-47.
In a familiar scene, Quorey Payne returned the opening kickoff for a touchdown only to be called back for an illegal block.  That has to be the third or fourth time that has happened this season to Payne.  The Thunder took the ball and drove to a score when Brad Roach found CJ Brewer.  Nathan Palkovic missed the extra point, and the Thunder lead the game 6-0.
Wilkes-Barre returned the kickoff to the Thunder 8-yard line and scored on a Ryan Vena to JJ Outlaw pass on the first offensive play to give the Pioneers a 7-6 lead.  On the next drive, Roach was picked off on fourth down by Micheaux Robinson who returned it 15 yards for the Pioneer TD, and with the extra point kick the score was Wilkes-Barre 14, Mahoning Valley 6.
The Thunder responded on their next drive, cashing in on a CJ Brewer 1 yard run, and another Palkovic miss made it 14-12 in favor of the Pioneers. 
The two teams would exchange touchdowns several times as Ryan Vena was deadly accurate in the first half.  The Thunder kept responding behind Roach to Brewer and Payne scores all night.  At half, the Pioneers took a 35-28 lead to the locker room.
The Pioneers, who scored on 9 of 11 offensive possessions, took the second half kickoff and marched the length of the field capped off by a Vena to Outlaw strike putting the Pioneers up 42-28.  On the next possession, the Thunder again responded when Roach hit Quorey Payne in stride for a 45-yard bomb pulling the Thunder back to 42-34 as Palkovic missed another extra point.
After the teams exchanged TD's, the Pioneers lead was 49-41 after 3 quarters. 
Vena hit Outlaw again at 9:39 in the fourth quarter to push the lead back to 56-41.  As things began to look gloomy for Mahoning Valley, CJ Brewer turned a modest gain into a monster play as Brewer sprinted up the field and got one of the best blocks I have ever seen by Jermaine Moye.  Moye's clean hit knocked the helmet off of the Pioneer defender and when the block was shown on the replay, it was a better hit than I originally thought.
However, Vena hit Larry Kendrick in the end zone  for a 62-47 Wilkes-Barre lead.  Mahoning Valley got the ball back and drove to a first and goal, but Kendrick picked off a pass that was tipped to end the scoring.  The Pioneers ran the clock out to seal the victory. 
Coach MacKeown saw his team fight until the end, "We need to learn faster.  It's a loss against a great team but it is still a loss.  This proves to everyone that we can play with anyone in the league.  I have a good feeling we can win our last three games." 
Ryan Vena was 23-28 for 274 yards and 8 TD's.  JJ Outlaw caught 6 Pioneer TD's and ended up catching 8 balls for 126 yards.
For Mahoning Valley, Brad Roach had his best showing completing 21 passes in 41 attempts for 309 yards and 5 TD's. Quorey Payne and CJ Brewer caught 15 of Roach's 21 completions for a total of 240 yards.  They each ended up with three TD's.
The Thunder head into the bye week at 1-12 with a 12 game losing streak.  They play next on July 11 in Peoria.
Eric Wedge relied on one of his battered bullpen converts to perhaps save his job.  Speculation that Wedge will be canned soon barring a miracle turnaround took a backseat to one of the Indians best all-around showings this season as the Tribe rolled past Cincinnati, 9-2. 
Cleveland scored all 9 runs between the 3rd and 6th innings.  Ryan Garko and Victor Martinez homered for Cleveland in the rout.  Grady Sizemore opened the Cleveland offensive outburst with an RBI double in the third. 
Cleveland starter Jeremy Sowers pitched into the eighth inning and was constantly ahead of hitters throughout the game. 
Jensen Lewis did his best to keep the Cleveland bullpen in a funk by walking the first two hitters he faced to open the ninth inning.  Tony Sipp was called upon and promptly struck out the side to end the game.
For Wedge, at least in my opinion, another bullet was dodged in saving his job.  The end is near.
Wow, an all-star center in Cleveland.  Welcome Shaq.  Nice to have a big guy who can score underneath and keep the other team's big guys at bay.  Big upgrade folks, huge.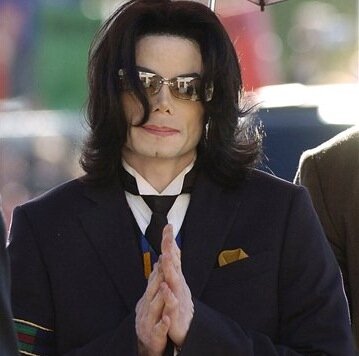 On what would already be a sad day losing Farrah Fawcett, Michael Jackson has killed himself much the same way Anna Nicole Smith did. The current speculation is that Jackson probably overdosed on perscription medication or pills of some sort.   According to TMZ.com, Jackson went into cardiac arrest and was rushed to UCLA's medical center and could not be revived.  Jackson was 50.  Here is the link to the TMZ article…
As of 6:25 PM EST, CNN has confirmed Michael Jackson is in a coma, but not dead.  They are even commenting that CBS reported Jackson dead, but are refusing to confirm the death stating Jackson is still in a coma and not dead.  Wolf Blitzer is acting like a jackass making the story of official confirmation of whether or not Michael Jackson is dead or not bigger than the actual situation…
I know it doesn't have anything at all to do with sports, but the King of All Pop is bigger than life, give the guy his respect.  Anyone who can keep an album like 1982's Thriller on the top of the charts for 80 weeks deserves props.